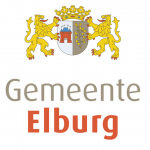 De woningcorporaties van de regio Noord-Veluwe zijn er klaar voor. Vanaf 1 juli 2015 gaan ze aan de slag met de nieuwe regels voor de woonruimteverdeling. Op woensdag 1 juli adverteren de corporaties de eerste huurwoningen die op basis van inschrijfduur worden toegewezen. De spelregels zijn gelijk in de regio, omdat de gemeenten in de regio Noord-Veluwe allemaal dezelfde huisvestingsverordening kennen. Bijzonder is vooral dat woningzoekenden geen binding meer nodig hebben met de regio om voor een sociale huurwoning in aanmerking te komen.
In het kort komen de nieuwe regels op het volgende neer: iedereen die in Nederland mag wonen en een huurwoning zoekt in een gemeente binnen de regio, moet zich als woningzoekende inschrijven bij één van de deelnemende woningcorporaties. Een huurwoning wordt toegewezen aan degene met de langste inschrijfduur.
Mensen die al zelfstandig in een (legale) huur- of koopwoning wonen in de regio Noord-Veluwe, hoefden zich tot nu toe niet in te schrijven. Voor hen geldt nog een overgangsregeling. Als zij zich inschrijven vóór 1 juli 2016, telt de tijd die ze op hun huidige adres wonen als inschrijfduur in plaats van de dag waarop ze zich nu inschrijven.
Meer informatie is te vinden op de websites van de woningcorporaties deltaWonen, Omnia Wonen, Triada, Woningstichting Putten en UWOON, of op het regionale huurportaal www.hurennoordveluwe.nl.