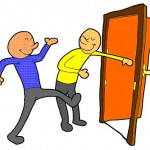 't HARDE – Zaterdag 24 augustus organiseert de familie Karzijn aan de Koeweg 23 in 't Harde een open dag. Opnieuw is de opbrengst voor het goede doel bestemd. De open dag begint om 10.00 uur en u bent welkom tot 16.00 uur. Oude klederdrachten en oude kaarten worden tentoongesteld en van 10.00 tot 12.00 uur is het monumentale voorhuis te bezichtigen . Daarnaast zal getracht worden woonwagens naar het terrein te halen, zodat deze ook te bezichtigen zijn, maar ook oude tractoren, auto's, brommers en stationaire motoren. Als er genoeg animo is zal voor voor elk onderdeel een klein rondritje uitgezet worden. De deelnemers aan deze ritjes vertrekken steeds even na elkaar zodat er voor het publiek genoeg te zien blijft.
Voor het goede doel worden pannenkoeken gebakken , maar ook ander eten en natuurlijk drinken is te koop. Voor de kinderen is er deze
Kan iemand een oude ambacht uitoefenen of heeft u een oldtimer? Schroom niet geef  u op. De mogelijkheid bestaat tot overnachting per tent of caravan (geen vertrek op zondag). Publiek is natuurlijk altijd welkom!
Informatie en opgave kan via allgaierporsche@planet.nl 0f tel. 0525 – 66 21 38