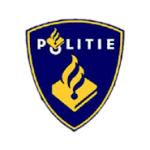 'T HARDE – De politie heeft 24 december een 34-jarige man uit 't Harde aangehouden omdat hij enkele dozen illegaal vuurwerk in zijn bezit bleek te hebben.
De politie stelde aan het eind van de middag een onderzoek in in de woning van de man naar aanleiding van een tip. In zijn garage bleken een aantal dozen illegaal vuurwerk te staan, met daarin onder andere 18 zogenaamde cobra's en ruim 250 vlinders.
Het vuurwerk is door de politie ter vernietiging afgevoerd. De man is aangehouden en op het politiebureau verhoord. Hij is eerste kerstdag aan het eind van de ochtend heengezonden. De politie maakt proces-verbaal tegen hem op.
Illegaal vuurwerk is niet alleen strafbaar, het is ook zeer gevaarlijk. Grote partijen (illegaal) vuurwerk die in woonbuurten of andere niet veilige plekken worden opgeslagen, vormen een reëel gevaar voor omwonenden. Jaarlijks vinden persoonlijke ongelukken plaats met illegaal vuurwerk, met ernstig letsel of zelfs dodelijke slachtoffers tot gevolg.
De politie roept daarom mensen op om zich te melden als zij informatie hebben over opslag en/of handel in illegaal vuurwerk. Dit kan via 0900-8844 of via Meld Misdaad Anoniem, 0800-7000.