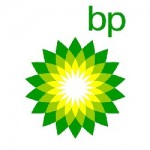 Car Cleaning Epe en BP 't Harde (Dalhuisen) startten onlangs een samenwerking met het poetsen en wassen van auto's in de vorm van een abonnement. Car Cleaning Epe voorziet de auto van een uitgebreide poetsbeurt, zowel van binnen als van buiten. Vervolgens kan de klant dit resultaat helpen behouden middels 12 wasbeurten bij één van de waslocaties van Dalhuisen (Esso Epe, BP Epe of BP 't Harde) en een tussentijdse poetsbeurt.
Totaalpakket
'Ik merkte dat mijn klanten vaak op zoek waren naar een totaalpakket, omdat ze het belangrijk vinden steeds netjes voor de dag te komen', aldus Amed van Car Cleaning Epe. 'Je voorkomen – en daarmee vaak ook je auto – bepaalt namelijk al snel de eerste indruk die mensen van je hebben. Door deze samenwerking is het aanbod dat wij kunnen doen ook interessant voor mensen die niet zoveel waarde aan hun auto hechten, maar wel graag een representatief voorkomen willen'. Het abonnement is te verkrijgen bij Car Cleaning Epe of bij bovengenoemde waslocaties.
Car Cleaning Epe bestaat sinds 2011 en poetst auto's voor zowel bedrijven als particulieren. Dalhuisen is met ruim 50 medewerkers actief in het leveren van smeermiddelen en brandstoffen. Daarnaast exploiteert Dalhuisen een tiental was- en tankcentra in Midden- en Oost-Nederland.