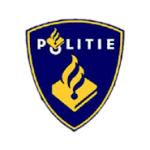 't Harde – Zaterdagavond 3 januari is er ingebroken in een woning aan de Oldenboschweg in 't Harde. De dader of daders hebben veel spullen meegenomen en de politie is erg benieuwd of iemand onbekenden in de omgeving van de woning heeft zien sjouwen met spullen.
De inbraak is net na middernacht, rond 00.30 uur, ontdekt toen de bewoners thuiskwamen. De inbraak is gepleegd tussen 18.00 en 00.30 uur. Men is aan de achterzijde binnengekomen, via een raam op de bovenverdieping. De hele woning is doorzocht en er zijn diverse goederen gestolen, zoals laptops, sieraden, een videocamera en een geldbedrag. Er is ook een kluis in zijn geheel meegenomen. Mogelijk heeft iemand onbekenden hiermee zien sjouwen zaterdagavond. Of wellicht is de kluis inmiddels ergens gedumpt. Het is niet duidelijk via welke zijde de dader of daders de woning verlaten hebben.
Het woninginbrakenteam van de politie onderzoekt de inbraak en heeft in de woning sporenonderzoek gedaan. Ook heeft de politie zondagochtend een buurtonderzoek verricht.
Tips of getuigen gezocht
Heeft u verdachte personen of voertuigen gezien in de omgeving van de woning zaterdagavond? Of heeft u ergens een gedumpte kluis zien liggen? Bel de politie dan via 0900-8844. Ook als u mensen heeft zien lopen of rijden in de buurt van de woning zaterdagavond die zich wellicht niet direct verdacht gedroegen, maar die u nog nooit eerder heeft gezien in de buurt, hoort de politie het graag.