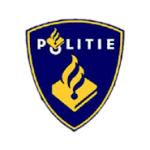 't-Harde – De politie heeft op zaterdagmorgen 28 maart een passantenonderzoek gehouden in 't-Harde in verband met een overval op een tussenwoning aan de Zandsteenstraat op 21 maart jl. De politie heeft met meer dan 40 passanten aan de zandsteenstraat, Marmerstraat, Leisteensteen en Bazaltstraat gesproken. Dit leverde tot nu toe 1 interessante tip op die nader wordt onderzocht.
Een 55-jarige man werd in zijn woning aan de Zandsteenstraat in 't Harde overvallen door meerdere personen op zaterdagmorgen 21 maart. Rond 09.40 uur werd bij hem aangebeld. Toen hij de deur open deed stonden er een vrouw met blonde haren en man voor de deur. Het slachtoffer werd door een man bedreigd met een vuurwapen en gedwongen naar binnen te gaan, waarbij hij door de gewapende man en nog één of twee personen werd gevolgd. Binnen moest de bewoner sieraden afstaan. De daders gingen er daarna met de buit vandoor. De man is niet gewond geraakt.
Eerder doelwit
Het huis was eerder doelwit. Op 19 januari 2015 is geprobeerd om in te breken, maar door het alarm sloegen de inbrekers op de vlucht.
In verband met de woningoverval startte de politie een onderzoek. Het passantenonderzoek maakt hier onderdeel van uit.
De politie sprak zaterdagmorgen 28 maart in de omgeving van de Zandsteenstraat met ruim 40 passanten aan met de vraag of zij de week daarvoor iets verdachts hadden gezien dat verband kon hebben met de woningoverval.
De politie is dringend op zoek naar getuigen. Heeft u op of rond 21 maart en 19 januari 2015 iets verdachts gezien? Heeft u verdachte personen of voertuigen in of rondom de woning gezien? Heeft u mogelijk de blonde vrouw in combinatie met twee of drie mannen gezien, neem dan contact op met de politie via 0900-8844 of anoniem via M. 0800-7000 (Meld Misdaad Anoniem).