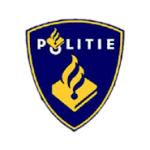 't-Harde – In de nacht van zaterdag 31 januari op zondagochtend 1 februari jl. is rond 02.30 uur in 't-Harde op de parkeerplaats bij het openlucht zwembad aan de Wolkamerweg een bedrijfsauto en een keet in brand gestoken. De politie is op zoek naar de brandstichters.
De politie is in het bezit van beelden van de brandstichting en daarop is te zien dat er vlak voor de brandstichting een auto de parkeerplaats op rijdt met een grote spoiler aan de achterkant van de auto. Vermoedelijk is de eigenaar van deze auto betrokken bij de brandstichting. Ook is er op de beelden te zien dat één van de daders een paar seconden zelf in brand staat en waarschijnlijk heeft deze dader brandwonden opgelopen.
Wie weet meer over deze brandstichting of weet wie de daders zijn, mogelijk in combinatie met het voertuig met grote spoiler en de brandwonden bij een van de daders? Neem dan contact op met de politie via telefoonnummer 0900-8844 of anoniem via M 0800-7000 (Meld Misdaad Anoniem).