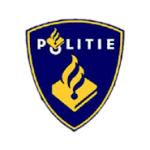 't Harde – In de uitzending van Opsporing Verzocht van dinsdag 31 maart zal aandacht worden besteed aan een woningoverval op een juwelier in 't Harde van zaterdagochtend 21 maart jl. Ook wordt aandacht besteed aan de inbraak die op 19 januari bij de woning van dezelfde juwelier aan de Zandsteenstraat. In de uitzending worden bewakingsbeelden van de verdachten getoond.
Het slachtoffer werd die ochtend 21 maart om 09.15 uur overvallen. Rond die tijd werd er aangebeld door een blonde vrouw met een bosje bloemen. Toen de man de deur opende, stond er naast de vrouw een onbekende man met een vuurwapen. Onder bedreiging van dit vuurwapen moest de man gouden sieraden afgeven. Bij de man en de blonde vrouw waren nog één of twee mannen. Na de overval zijn ze er rennend vandoor gegaan. De politie is op zoek naar getuigen die dit stel voor of na de overval hebben gezien in of in de omgeving van 't Harde of aan mensen die aan hen die ochtend voor 09.15 uur een bosje bloemen hebben verkocht (bloemisten, tankstations etc).
Op 19 januari van dit jaar werd de juwelier ook al slachtoffer van een inbraak. Deze inbraak werd eveneens gepleegd door drie mannen en een blonde vrouw. Aangezien de signalementen opvallende gelijkenissen vertonen, onderzoekt de politie of er een verband is tussen deze twee zaken. Omdat tijdens de inbraak het alarm afging, zijn de inbrekers er zonder buit vandoor gegaan. Ook van deze inbraak zoekt de politie getuigen.
De uitzending van Opsporing Verzocht begint dinsdagavond om 20.25 uur op NPO1 en zal de volgende dag worden herhaald om 11.40 uur op NPO2.