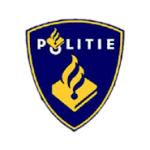 Epe – De politie is op zoek naar getuigen van een ernstig verkeersincident op de Zuidweg tussen Epe en 't Harde op woensdagavond 19 augustus. Daarbij werd een ouder echtpaar in hun auto van de weg gedrukt.
Het incident gebeurde omstreeks 21.45 uur. Het echtpaar reed op de Zuidweg in de richting van de Elburgerweg/Eperweg (N309). Uit de tegengestelde richting kwam een personenauto. Bij het passeren raakten de spiegels van de auto's elkaar. Beide auto's reden door. Korte tijd later reed vermoedelijk de andere auto achter die van het echtpaar. De auto voerde groot licht, waardoor de bestuurder, een 67-jarige man uit 't Harde, de indruk kreeg dat de andere bestuurder wilde inhalen. Hij minderde vaart om de andere auto voorbij te laten. De andere auto ging naast de auto van het echtpaar rijden en stuurde naar rechts. De auto's raakten elkaar en de auto van het echtpaar werd van de weg gedrukt. De auto kwam tot stilstand tegen een boom en raakte zwaar beschadigd. Gelukkig raakten de inzittenden niet gewond.
Omschrijving
Volgens het echtpaar ging het vermoedelijk om een groene of blauwe Landrover of een soortgelijke auto. De auto heeft mogelijk schade aan de rechterzijde of aan de linker buitenspiegel.
Heeft u informatie?
De politie neemt de zaak hoog op. Daarom komen we graag in contact met getuigen. Heeft u het incident zien gebeuren? Weet u wie de andere bestuurder is? Of heeft u andere informatie over dit incident? Neem dan contact op met de politie via 0900-8844. Melden kan ook anoniem via 0800-7000 of online op
www.meldmisdaadanoniem.nl