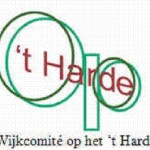 In de nieuwsbrief van Januari 2015 van het dorpscomité op 't Harde wordt de huidige stand van zaken met betrekken tot het centrum van 't Harde geduid.
"De sloop van de panden in het centrum van 't Harde ten behoeve van de realisatie van de volgende fase van het Centrumplan is volop gaande. Vóór de panden daadwerkelijk tegen de vlakte gaan wordt eerst het aanwezige asbest verwijderd.
De hoeveelheid asbest in de panden is fors en daardoor kost de totale sloop veel tijd. De sloop zal naar verwachting eind januari afgerond zijn.
Voor de tweede fase van het Centrumplan is nog geen supermarktketen gevonden die zich als tweede supermarkt wil vestigen in het centrum. De aanvraag omgevingsvergunning voor Fase 2 van het Centrumplan is inmiddels ingediend bij de gemeente Elburg. Ontwikkelaar Centrumplan 't Harde BV zal nu een belangrijke keuze moeten maken: of de tweede fase realiseren zonder contract met een supermarktketen of het terrein onbebouwd laten voor een onbepaalde periode. Uiteraard hoopt de gemeente dat de ontwikkelaar kiest voor het eerste (dit vergroot de kansen om alsnog een supermarktketen aan zich te binden).
Besluit de ontwikkelaar om het terrein onbebouwd te laten, dan gaat de gemeente in overleg met de ontwikkelaar om te bespreken hoe het terrein de komende periode vorm moet krijgen. Mocht het zover komen dan wordt nadrukkelijk gevraagd om de inbreng van de plaatselijke ondernemers en omwonenden om de situatie leefbaar te maken en te houden."
Meer informatie? Zie pagina 3 in de nieuwskrant.