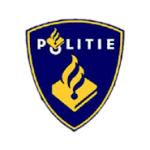 De politie onderzoekt een woninginbraak in uw buurt. Misschien heeft u iets gezien of gehoord en draagt uw informatie bij aan de oplossing van deze woninginbraak.
De inbraak is gepleegd op maandag 29 januari 2018 tussen 18:00 uur en 21:00 uur in de omgeving van Oldenboschweg te 't harde.
Het signalement van de verdachte(n) is niet bekend.
Heeft u of één van uw huisgenoten:
Rond het tijdstip van de woninginbraak een persoon of personen gezien die zich verdacht ophielden of die zich vreemd gedroegen in de omgeving?
Rond het tijdstip verdachte voertuigen (auto's, bromfietsen) gezien in de straat of in de omgeving?
Kent u mensen in uw omgeving die mogelijk iets hebben gezien of gehoord?
Andere informatie die belangrijk kan zijn voor het onderzoek?
Als u iets is opgevallen waarvan u vermoedt dat dit te maken heeft met deze woninginbraak, neemt u dan direct contact op met de politie via de "Reageren"-knop. Alle informatie is welkom, ook details waarvan u misschien denkt dat ze niet belangrijk zijn! Als u de informatie anoniem wilt doorgeven kunt u bellen met Meld Misdaad Anoniem, 0800-7000 (gratis nummer).
Een inbraak voorkomen?
Ziet u iets verdachts in uw omgeving, een persoon of een auto? Noteer het signalement of het kenteken van de auto. Voor verdachte situaties kunt u altijd bellen met het alarmnummer 112. Voor meldingen waarbij de komst van de politie niet direct noodzakelijk is, belt u: 0900-8844.
Op de website van de politie en van het Politiekeurmerk Veilig Wonen vindt u tips om een woninginbraak te voorkomen.