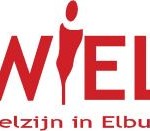 Ook zin om samen te eten in 't Harde? Dat kan op 1 oktober in het WOC Jeanne d'Arc.
De WZU en Icare zullen dan gezamenlijk een warme maaltijd organiseren.
Inloop: 17.00 uur
Start maaltijd: 17.30 uur
Adres: Blerckweg 5
't Harde
Aanmelden kan tot en met 27 september via de mail aan w.kroon@wzuveluwe.nl of janny.paarhuis@icare.nl
Of bellen naar 06-13631723 WOC Jeanne d'Arc of 06-83698936 Janny Paarhuis.