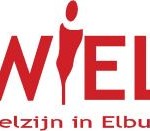 Op maandagavond 6 maart organiseren MEE Veluwe en Stichting WIEL in 't Huiken een informatieavond over de Tweede Kamer verkiezingen. De avond is speciaal bedoeld voor inwoners van Elburg die de verkiezingen en stemmen lastig of onduidelijk vinden. Daarnaast voor diegenen voor wie toegankelijkheid bij het stemmen in verband met een lichamelijke, zintuiglijke of bijvoorbeeld verstandelijke belangrijk is.
De avond wordt georganiseerd voor inwoners van Elburg en omgeving die bijvoorbeeld moeite hebben met het lezen van een partijprogramma, die een lichamelijke beperking hebben waardoor stemmen lastig is of die meestal een ander machtigen, omdat ze het zelf niet weten.
Op de avond wordt uitgelegd wat de Tweede Kamer doet en waarom het belangrijk is om te gaan stemmen. Wat houdt het in als je iemand een volmacht geeft? Waar staan de partijen voor en hoe moet je stemmen?
Om 19.00 uur begint de avond, die wordt geleid door ervaringsdeskundigen van MEE Veluwe en om 21.00 uur is het afgelopen. Voor informatie en aanmelden kunt u contact opnemen met Froukje Hempenius van Stichting WIEL via: froukje.hempenius@wiel.nl of via 0525-681212